Everything you loved about the
Pokelit AA
you will find in this edition, plus the exclusive qualities of the copper.
Made entirely out of copper, this is your chance of getting your hands on one of the most diffused and desired AA flashlight on the market, in a unique edition.The copper will develop a unique patina based on your environment, how you carry and use the light, making the Pokelit AA Copper your unique companion.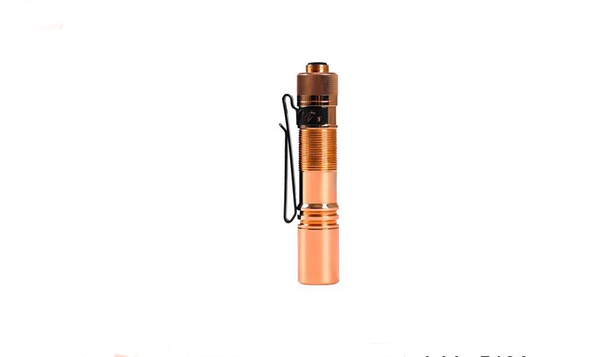 Featuring a whopping 500 lumens max output, the Pokelit AA Cu remains compatible both with 14500 lithium ion batteries and the regular alkaline/nimh batteries. The great heat sinking capability of the copper will help the pokelit AA Cu perform even better at high output.Enjoy the quality of the Hi CRI Beam of the Pokelit AA Cu, thanks to the Nichia 519 emitter, with a CRI rating of 90, with a very pleasant neutral tint.
Like the regular
Pokelit AA
, the Pokelit AA Cu is a great addition to your EDC, thanks to the small form factor (measuring just 95 mm in lenght, 19 mm in width), the great output, simple tailcap switch interface and substantial output of 500 lumens, with a max throw of 86 meters.
Enjoy a low output mode, perfect to sneak around your house without disturbing your family members, or to preserve your night vision, starting at 0.5 lumens (with a regular AA battery) or 5 lumens (with a 14500 USB-C Rechargeable lithium ion battery).
The AA sized 14500 lithium ion battery provided with the light is rechargeable easily thanks to the USB-C port.Wether you plan to carry it loosely in your
EDC,
or use the practicality of the two way pocket clip, that also allows the light to function as a headlamp by clipping to a baseball cap.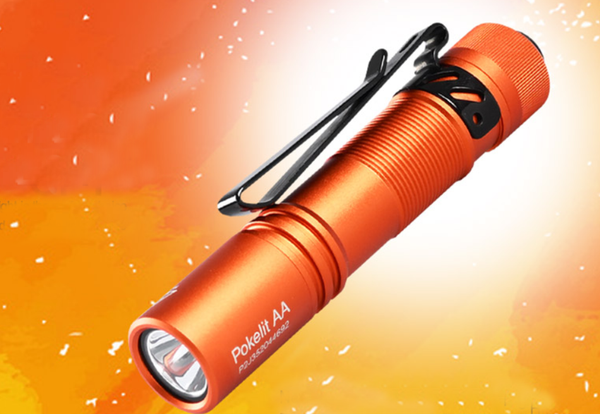 The Pokelit AA Cu is also a great companion for your outdoors activities, thanks to the tough and precise CNC construction, and the IP68 waterpoof rating.
Great as an update or an addition to your current EDC carry, also as a unique gift for a friend, family member or worker, you'll be happy owning your Pokelit AA Cu even before you have to turn it on!