Warrior Mini 2 All-new colorway Volcanic ash patch
Warrior Mini 2 has a new color scheme-Volcanic ash patch, which is inspired by the geological wonders of volcanoes and shows the magic of nature. Do you understand the designer's hard-core romance? Dark brown is used to show the magnificence of the volcano, and the scattered lava falling after the eruption of the volcano is like a gray coke dotted among them, forming a formidable landform like the surface of the moon, conquering all eyes with magical beauty.
> Built-in light sensor, downshift in case of occlusion;
> Luminous flux 1750 lumens, long range 220 meters;
> Side buttons for daily use and tail-press tactical switches;
> Two-way holding clip, hand rope clip and finger ring;
> Customized 3500mAh rechargeable lithium battery, MCC3 magnetic charging;
> Exquisite attack head, three-level battery power indicator, 1.5m drop resistance, IPX8 waterproof, etc.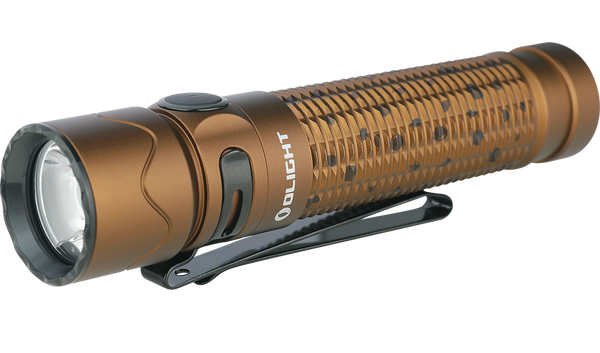 Batom 3 red copper, eternal beauty
Copper has always been noble and elegant temperament, thousands of years of long history, to show the world a luxurious aristocratic style. The red copper is imprinted with years and has classical color in details. The olight red copper series flashlight is deeply loved by EDC collectors.
The batom 3 red copper, like an unearthed cultural relic, bears a heavy sense of history but is always a classic. The durability of red copper is precisely eternity. The body of the tube is carved with the symbol of "infinity," which represents infinity and no end, and reflects the meaning of red copper.
It is not only a work of art, but also an EDC flashlight.
> 1200 lumens of high-brightness lighting, enough to withstand the darkness
> Simple operation of side press, three-color electric quantity indication
> Tail magnetic charging is more convenient
> Two-way holding clip meets various carrying modes
> Accompany you to cross the mountain