Portable, light and comfortable, i1R 2 is the shortest flashlight in OLIGHT EOS series, shorter than the thumb length, very compact shape, daily can almost ignore its existence, but it plays a key role in emergencies.
Exquisite
EDC small flashlight
has become a necessity for more and more people. In December 2021, OLIGHT launched all-new product
i1R 2 Pro
, which is an upgraded version of i1R 2. It can be used as a daily lighting tool or a delicate mini key chain pendant.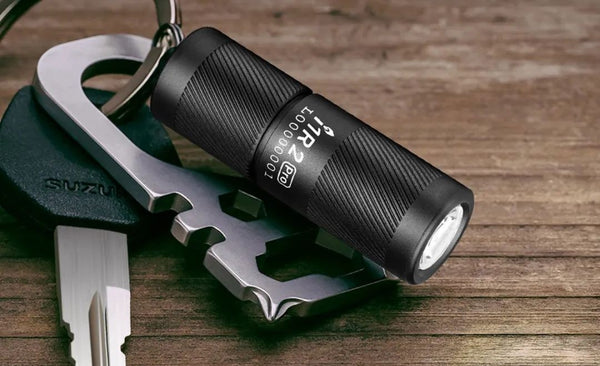 Compact, thumb-sized, weighs only 22g
Compared with the i1R 2, the i1R 2 Pro has a slightly larger body, but it is still a very compact and compact invisible
keychain flashlight
, smaller than the thumb, which usually takes up little space in the key chain and in the bag.
The i1R 2 Pro is made of aluminum alloy, with 1.5 meters of drop resistance and IPX8 waterproof ability, which is durable. The oblique thread with more artistic beauty is more comfortable to hold and feels extraordinary.
The compact and mini shape is exquisite and attractive, which can easily meet the daily needs of various lighting scenes, such as walking at night after work, walking dogs, looking for lost items in weak light environment, emergency rescue and so on.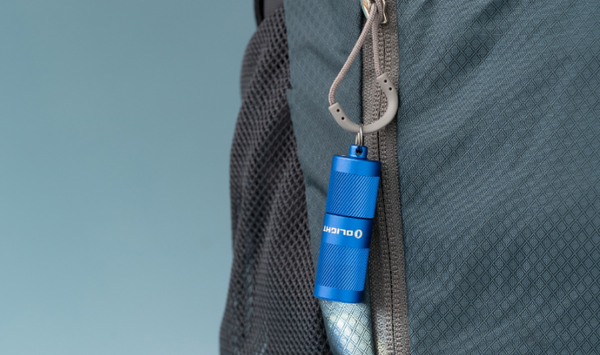 Dual output, 5/180 lumens, 12 hours of endurance
The i1R 2 Pro is further enhanced with a high-quality TIR lens and a new five-sided CSP LED light source, with an output brightness of 180 lumens, fine and uniform light, and a range of 48 meters.
The flashlight follows the rotary switch of i1R 2, which is very simple to operate. The flashlight can be turned on to 5 lumens by turning the lamp head gently, and further tightened to 180 lumens.
Rechargeable EDC flashlight, USB-C charging interface
The flashlight has a built-in 130 mAh 3.7 V rechargeable lithium battery, which can last up to 12 hours in low brightness mode. Just rotate the flashlight head to pop up the universal USB-C charging interface, the head and tail parts do not need to be separated, and it can be fully charged in 100 minutes.
Compared with the Micro USB charging interface of i1R 2, the USB-C interface of i1R 2 Pro is more versatile and suitable for more scenarios in life. When charging, the corresponding indicator lights up. The charging indicator lights up red to indicate that the charging is in progress and green to indicate that the charging is full. When the charging is completed, pull out the USB-C plug, gently press and rotate to combine the head and tail of the flashlight, which is convenient and easy to use.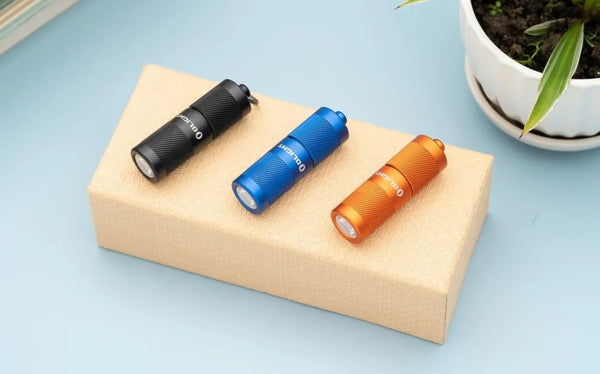 The i1R 2 Pro is exquisite and simple in appearance, can output 180 lumens of luminous flux, USB-C interface charging, easy to hang on the key chain, carry without burden, very suitable for you who pursue delicacy and texture!