The Klarus G20 is one of the new compact 26650 flashlights on the market. Capable of providing a maximum of 3000 lumens, G20 is in the same league with similar lights from other reputable companies such as Olight and Acebeam. It comes with a 5000 mAh 26650 battery which weighs only 97 grams. So generally, G20 is also light – it weighs 132 grams. It has a beam distance of 150 meters and is suitable for penetrating in the dark.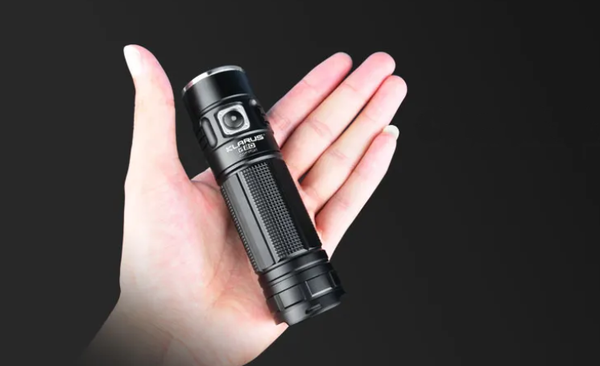 A 3.7v 26650 (5000mAh) lithium USB rechargeable battery
The Klarus G20 runs on a single 3.7v 26650 (5000mAh) lithium USB rechargeable battery. This battery can produce a maximum capacity of 3000 lumens on turbo mode and run continuously for about 45 minutes on a single charge. 
The battery's working voltage can only go to 5, so the Klarus G20 can't accept more than one. Furthermore, the flashlight can't run on a 18650 battery because it doesn't even come with a spacer to hold a 18650 battery in the first place. The Klarus G20 comes with a USB cable for charging, and it needs around two hours to be fully charged. 
Operation and use of the side/tail switches
One quick press of the side switch activates the light. Then to advance brightness levels, continue pressing the side switch until you reach TURBO. Double-clicking will grant access to the STROBE mode. After use, or whenever you want to turn it off, press and hold the switch for about 5 seconds. 
You may also access turbo "on demand" from off by pressing and holding the switch. This will, however, give the user a burst of the turbo mode and will not last for long. It will only stay in this mode as long as your finger holds on to the button. 
Voltage Indicator And a Lock-out Mode
The flashlight has a little indicator in the middle of the side switch. So each time you light it up, the indicator also lights up. It shows three different colors at different battery levels. Between 70-100%, it will show a green color. For 30-70%, it shows an orange color. It indicates a red color when the battery is below 30%. But if it goes below 10%, it will be red while flashing at intervals of about five minutes. 
The G20 has a lockout mode that prevents accidental activation when it's in the pocket. So to activate the lockout mode, hold the tail and side switches simultaneously for about three seconds. To know it's locked, wait for the light to flash three times. And whenever you want to unlock it, click either the tail switch or the side switch three times, and you'll get a signal that it's opened.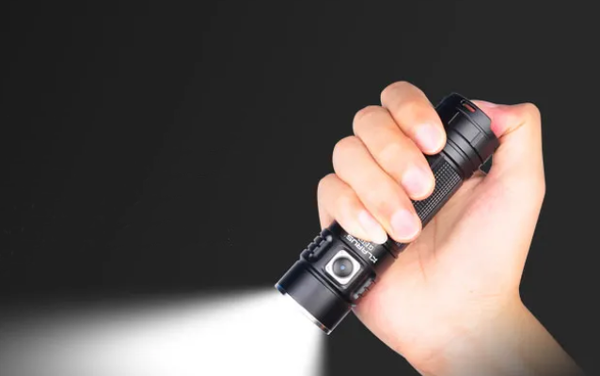 Additional information
The flashlight measures 123.8 mm in length and has a head width of 37.2 mm

Apart from the maximum 3000 lumens, it also has output levels like 15 lumens, 160 lumens, and 650 lumens. 

It's able to provide a light intensity of about 5625 candelas. 

It's waterproof and can survive in water levels not exceeding 2m in depth.