Nextorch iStar
is a product with love in details, and there is no place that is not the embodiment of love. Meticulous product design, the integration of good technology and aesthetics, so that you can see more clearly, use better, play more enjoyable.
Take Nextorch iStar on your way to poetry and distance for a long-awaited date, decorate your good time and make your journey exquisite and stylish.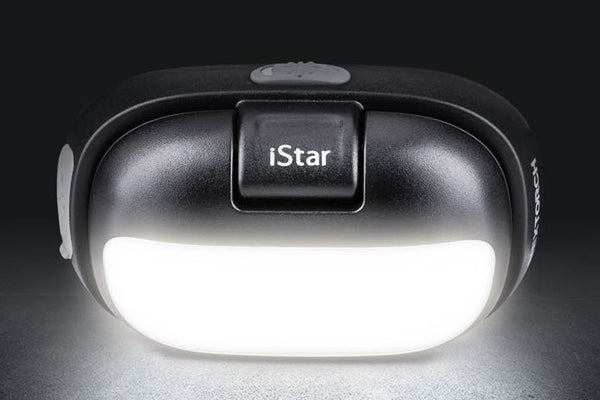 The Nextorch iStar's floodlight is as natural as the sun, safe and comfortable. It uses a number of
high-quality Sunlike LED light
sources, coupled with a scientific optical design system, so that iStar has a uniform light spot, as well as a very high color rendering, color rendering index of CRI > 95, Rf 97 & Rg 101, close to the color rendering of sunlight 100, so that you can see more real and natural colors in the outdoor night.
At the same time, Nextorch iStar greatly reduces short-wave (harmful) blue light compared with ordinary led headlamps. It has been tested by authoritative organizations to meet the RG0 international standard. When using headlamps for a long time, it can effectively protect the eyes of oneself and others, especially children whose eyes are in the period of development. IStar escorts children to explore the beauty of nature in the dark, without worrying about the impact and damage of light on baby's eyes. With the same scientific color temperature of 4000K reading lamp, it makes the floodlight as bright and comfortable as the morning sunshine, without dazzling and hurting the eyes, and without worrying about eye discomfort for a long time.
The innovative clamshell switch is added to the bright spotlight source, which is full of science and technology, providing a simple solution for near lighting to far lighting. No button is needed, it lights up when it is turned up and goes out when it is covered. Its design is very clever, wearing the flip on the head to turn on the light at the first moment, just more than 90 degrees, the light will not shine on their eyes, nor will it shine on our partner standing opposite, the brightness with the flip angle becomes larger, slowly higher. Carefully design, be friendly to yourself and others, illuminate the road ahead, and better protect your companions.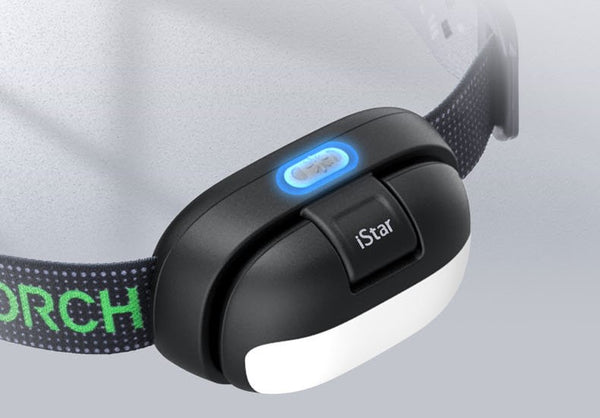 Of course, if the clamshell switch can not select the appropriate brightness to light the spotlight, it can also adjust the required brightness by pressing the top switch stepless dimming for a long time, so that the light will transition naturally and the lighting experience will be more comfortable.
In addition, with red light source, built-in lithium battery, Type-C direct charging, power display, headlight belt and other details are also carefully carved, only to bring users a comfortable and pleasant use experience, but also to make the use of iStar more extensive scenarios, can be used as camping lights, camping atmosphere lights, reading lights, night running, hiking, night fishing, household emergency, night maintenance can be satisfied.
Take Nextorch iStar outdoors to find a spiritual habitat, enjoy the romance of the world, enjoy the beautiful life, and enjoy the comfort. Nextorch iStar is now available. For more information, please click:
Nextorch iStar