Time doesn't stop for flashlights, so RovyVon has updated the Aurora A2 with a third generation,
the Aurora A2 Gen 3
. The
A2 Gen 2
was not old, but RovyVon took the chance to give it a facelift with plenty of updates.
Thanks to the feedback of the customers and the engineer works, the A2 G3 features many upgrades that make it an even better choice for your
EDC flashlight
. The operating button was changed from silicon to metal, making the unibody of the light look more harmonic, uniform and also rugged.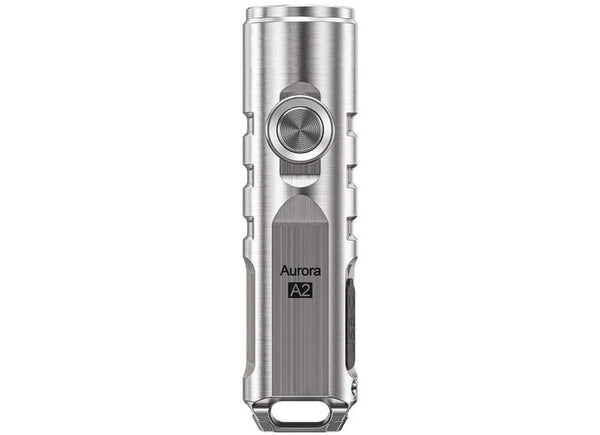 Weighint in at just 34 grams, thanks to its pocket size of 2.26" in lenght and 0.61" in diameter, it's the kind of light you won't remember for it's weight or eccessive size. The body of the A2 G3 is now made entirely of stainless steel, making it even more rugged.
Thanks to the USB-C charging port, you can charge the battery inside the A2 at every occasion, making sure the light is always ready for action. The USB-C cables are getting more and more popular by the day; so you will always have a cable handy to charge it.
Furthermore, the A2 G3 can be purchased with a bundle kit, that will give you a USB-C cable and a handy Extra flashlight module, that will allow you to change the standard 6500 cool white LED installed on the light, to a Nichia 219C hicri. The swapping process is super simple, wit can be done wihin a few seconds with your hands a small tweezer. Don't miss the chance of being able to pick the LED of your A2 G3 for the day; also the optional bundle works for the previous generation of the Aurora A2 G2.
The interface of the A2 G3 is perfect for your daily tasks, with momentary mode and strobe easy to find and activate; wether you need to find the keyhole of your door or you want to signal your presence during an emergency or when biking.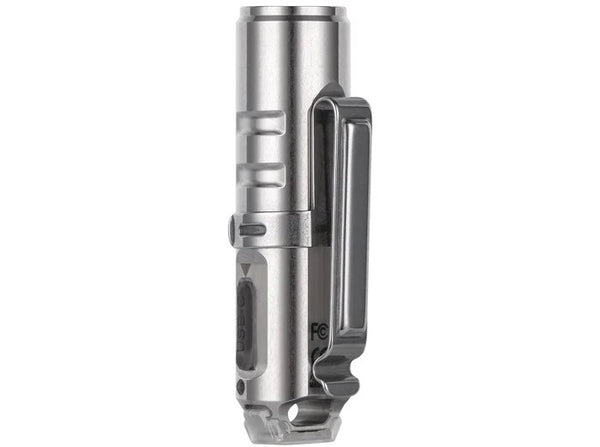 Compact, light, easily rechargeable, powerful and rugged, that's the DNA of the Aurora A2 Gen 3, don't miss the chance of getting yours today, wether you plan to attach it to your keys, to your zippers, around your neck, or however you plan of integrating it into your EDC kit.
It's the kind of light that is so light and compact that you'll forget you have it with you; but when the darkness rises and you need light, you'll happily remember of having your A2 G3 with you... and darkness will be no more!