The GT15 V2 features several updates from the previous version, now reaching a schorching max brightness of
4200 lumens
, with a max usable throw of 188 meters.
The compact size of the
Klarus GT15 V2
, 15% smaller than regular flashlights, measuring just 4.75 inches in length and 1 inch in width, makes the light perfect for your edc needs. Is small enough to fit in your pocket so it will always be with you when you need it: the convenience of a small light that packs the punch of 4200 lumens and 188 meters of throw!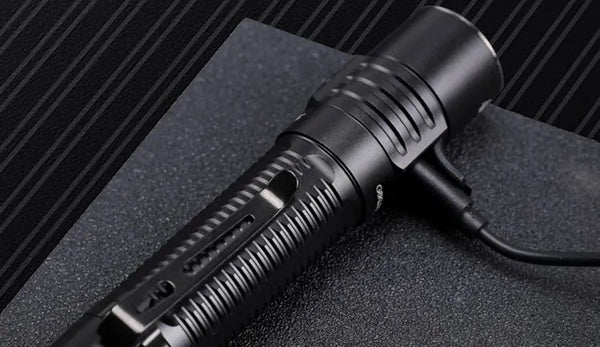 No need to worry about the outdoors since the GT15 V2 has a rugged aluminium construction, with HAIII anodisation and IPX8 waterproof resistance.
The Klarus GT15 V2 is also convenient for your edc needs since it can securely tailstand, thanks to the flat tailcap; so it can be used as a service light, to enlighten a room or a tight space during your DIY activities. The deep carry pocket clip allows you to always carry the light conveniently and securely, and the milled grooves on the body of the light will make it easier to carry in the hand and use.
In the EDC role, the Klarus GT15 V2 is great with 5 constant output modes (moonlight, low, medium, high and turb and 3 emergency signalling modes (strobe, beacon, SOS).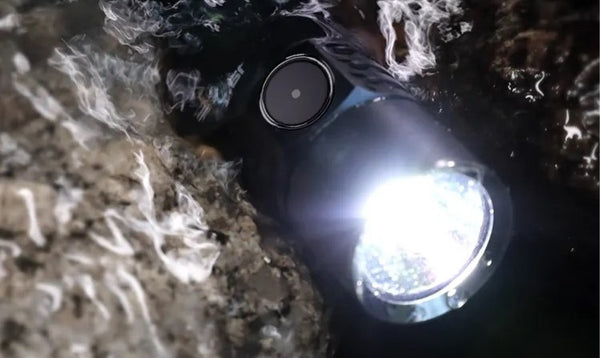 The interface is very simple: one click turns the light on and off, keep pressed the switch to scroll through the levels. The user interface also allows memory mode, Quick access to moonlight mode (keep pressed the switch from off), turbo mode (rapid double click) and strobe (rapid triple click).
The GT15 V2 Features a second generation XHP 70 emitter, brighter and more durable than ever!The GT15 V2 offers you different choices of battery, as the light can work with 2 cr123 batteries, 1 18650 of 1 21700 lithium ion rechargeable battery.The rechargeable batteries can be charged using the standard and readily available USB C port (who doesn't have one nowadays?) on the head of the light, with a rubber cover to protect it from the dust or water.
The electronic switch at the head is convenient and easy to use, also features a built in led status that indicate the battery capacity (green between 70 and 100%, yellow between 30 and 70 %, red under 30%).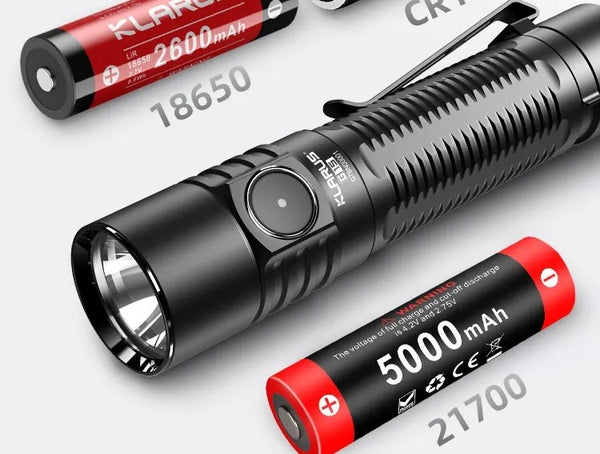 With the
21700 battery
you also have a max runtime of 200 hours, and with the 2A fast charging, your batteries will be charged readily. While charging the battery, the led underneath the switch will be orange during the charging process, and green when the charging process is completed.
The internal components are safeguarded by a system that monitors the internal temperature of the components, regulating the output to manage the heat produced.