Flashlights are useful gadgets because they provide a portable, directed light source that allows you to see in low-light conditions. They can help you navigate in the dark, find your way around unfamiliar spaces, or perform tasks that require illumination. And even in emergency situations where a light source can be critical for safety and visibility, flashlights are the go-to option. They're also great for situational awareness and target identification in close quarters and long-range.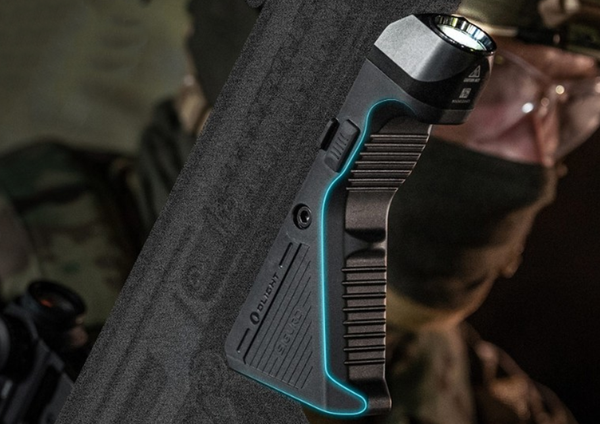 It's with this regard that Olight, a leading manufacturer of high-quality flashlights and portable lighting products, has announced the release of its latest creation: the Sigurd. The Sigurd is a rechargeable, powerful and versatile flashlight that is built to withstand even the most challenging conditions. It's capable of meeting the needs of a wide range of users, including outdoor enthusiasts, professionals, and anyone in need of a reliable light source.
Universal Compatibility
First of all, the Sigurd features an integrated Picatinny mount. The mount plus the Sirgud's small size enables placement on a wide variety of handguards while also leaving sufficient space for other accessory mounts. Mounting Sigurd on the M-LOK rail is as easy as installing a section of the Picatinny rail adapter — isn't part of the package. 
An Ergonomic and Ambidextrous Design
Sigurd has been designed with ergonomics and natural body design in mind. The design provides more precise control while providing a comfortable user interface that reduces fatigue and related difficulties. A unique combination of anti-slip grooves, insulation material, and finger stops enhances a confident grip during fast-paced, extended use. The flashlight also has switches on both sides, giving it a truly ambidextrous design. And it can be activated by either hand with relative ease.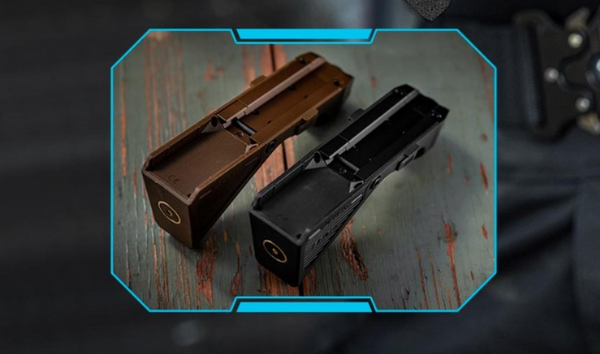 Easy Magnetic Charging
A built-in 2400mAh Rechargeable Lithium Polymer Battery powers the Sigurd. The energy-dense lithium polymer battery can power the flashlight for about four hours on a single charge. The flashlight is charged via a signature USB magnetic charging cable which is also part of the package. 
Exceptionally Bright
The Sigurd is exceptionally bright, with a maximum output of 1,450 lumens and a beam distance of up to 240 meters. This allows it to easily illuminate even the darkest of places. Whether you're hiking through the wilderness, working on a construction site, or need a reliable light source for power outages, the Sigurd is the go-to flashlight. 
Technically Fit
The flashlight features exceptional technical capabilities. It measures 166 mm in length, 44 mm in width, and 66 mm in height and weighs about 220 grams, including the battery. It's waterproof and impact resistant with a rating of IPX4 and a drop test of 1 meter, respectively. The body is a combination of plastic and aluminum, making it suitable for home defense, emergencies, law enforcement, and even target practices. 
The final word
If you're in need of a flashlight that is bright, durable, and convenient, the Sigurd is an excellent choice. Plus, it comes with a two-year warranty for added peace of mind.