In our life, there are always many small objects that bring us different conveniences and meet our daily needs.
Such as bottle openers, lighters, small flashlights and other small objects, seemingly small, are basically the core of the general existence in practicality.
No matter what profession you are engaged in, when you encounter various situations, the small objects you can take out from your pocket have the function of solving this situation, which will definitely be happy. The existence of small objects is like the assistant of our life, playing the role of "key man" inadvertently.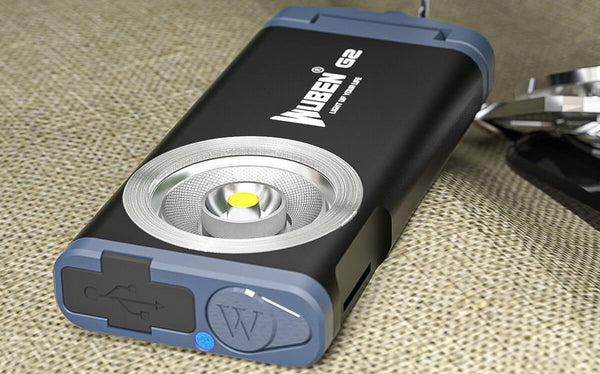 From the market point of view, most of the functions of many small objects are relatively single, and they can not become important small objects in our pockets at all.This time, "
WUBEN
" introduced our new product G2 to the vast number of users, a quick-release multi-functional key ring lamp, which can solve many daily uses such as lighting, key ring and magnetic attraction, and easily solve many problems in life.
Take the key ring apart quickly
The plastic key ring is small and light, and can be removed quickly and easily. As an ornament, the key chain made of environmentally friendly plastic material is not only simple, but also environmentally friendly.
Back clip
Quickly remove the holding clip to make it more convenient to travel. The two sides are provided with clamp grooves, so that the clamp can be easily disassembled and assembled. It is convenient for the key lamp to be clamped at the cap, strap, collar, etc. For fixed lighting.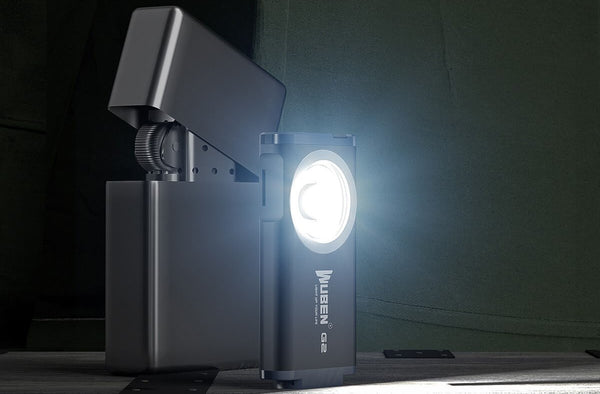 Tail magnetic attraction
Adsorption small artifact, tail magnetic attraction. The tail is equipped with magnetic attraction effect, which can be firmly attached to metal objects and easily liberate hands, thus subverting the market image of the key lamp.
Wide Angle Lens
Lightweight, high quality lighting. Light and thin lenses are selected to restore the natural color, and wide-angle floodlight can be used for a wide range of illumination.
Type-c charging
Type-c direct charging, dust cover protection. It is powered by a built-in 280 mAh lithium polymer battery, which can be used for cycle charging. It does not generate heat during charging, and is safe and durable. It can be fully charged in about 1.5 hours, and there is a dust cover at the charging port.
500 lumens
Instantly bright 500 lumens, the light does not wait. It is equipped with an Osram P9 lamp bead, which can instantly light up the highest lumen without delay or dullness. The lamp body is made of 6061 aviation aluminum alloy, which is scratch-resistant and fall-resistant.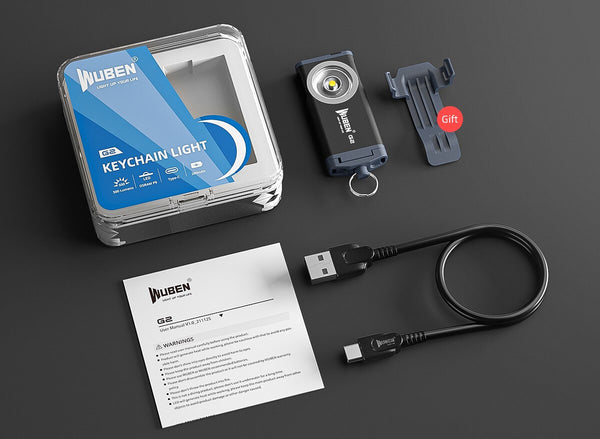 "WUBEN Lighting" focuses on outdoor sports lighting brands, creating high-end and high-quality LED flashlights and other products.For more information, please click:
WUBEN G2 Keychain Light
.