Upcoming addition to the popular X series range from Wuben, the X3 Owl brings some exciting new features to users.It comes with a charging box (with a high capacity of 3000mAh), has wireless charging, and also a place to store the flashlight when not in use.
A clever 180 degree rotating head allows you to position the light beam where you want it, either clipped to a jacket or top, or hand held. Making it potentially a useful work style flashlight too. If camping is your past time, then the X3 charging box also has a built in diffuser to spread out and soften the light output, making it perfect for such activities where you might want to light up a larger area with more even lighitng.
In addition to the strong clip the base of the X3 Owl is also magnetic, attaching to metal surfaces further enhancing the versatility of this model.A high quality see through body is a nice compact size for EDC carry and with a weight of just 70g, won't burden you carry it.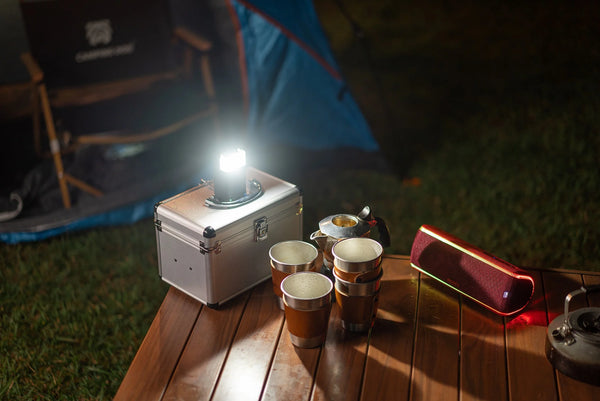 Dual LEDs with two options, and built in diffuser and Wireless charging
The X3 Owl has two LED choices for users, Dual White LEDs, and a White and Red option. The White/Red has a high CRI emitter for more accurate color rendition, with the Red LED an output of 670mn – ideal for preservation of night vision.
There are 6 lighting modes including 4 power levels (low/medium/high/turbo), a strobe and SOS function. A specially designed 180 degree rotational head with diffuser (on the charging box) for accurate light direction.
Power is via the high performance built in battery pack, the charging box has a USB C port for charging and discharging, meaning the X3 can be used as a power bank too (useful for phone charging), and it is recharged via wireless coils built into the main unit. With the charging box your run times can be up to 100 days, on it's own without the box the run time is around 30 days (lowest output).
The Wuben also has a high resolution OLED display providing clear and easy to read information such as battery/charging state and power levels etc.A glow in the dark body is both fun and practical, should you drop the X3 own it is easier to find thanks to the luminous green glow!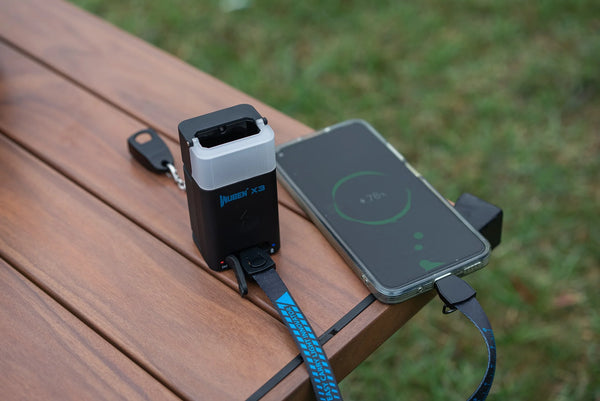 Wuben X3 Owl Key Features:
> Dual LED output with a choice of emitters (Twin White or White/Red – High CRI)
> 4 Power levels including a strobe and SOS
> 180 degree rotating head design
> Strong clip to attach to bags or hats/belt
> Magnetic Base
> Compact pocket friendly EDC profile, with a weight of just 70g
> Owl X3 has a translucent body with wireless charging coil built in
> OLED Display with charge/battery level indicator
> High capacity battery box with built in diffuser for soft even lighting (3000mAh)
> Type C charging port (on portable charging box) with power bank function
> Lanyard has integrated charging ports built in
> Glow in the dark body, and breathing light effect