SuperCompact? Yes. Anduril UI? Yes. 2000 Lumens? Yes. 94750 Candles? Yes. Rechargeable USB-C?Yes, it's
the Wurkkos TS11 EDC Flashlight
, measuring just 89.5 mm in lenght, with a head diameter of 40 mm and weighting under 90 grams (without the battery 89 grams), but with the powerful SFT40 LED, coupled with a TIR optic lens, reaches a max output of 2000 lumens with a peak intensity of 94750 Cd. An incredible light concentration for a light so tiny, that will surely surprise you on how far it lights your way.
No need to worry about the heat that the high power generates, thanks to the ATR, advanced temperautre regulation, that lowers the brightness before the internal temperature rises too much, safeguarding long term reliability.Powered by a 18350 battery, that combines the power of a lithium ion battery, and the compactness of only 35 mm in lenght; without sacrificing the runtime. Perfect for an EDC, such as the Wurkkos TS11.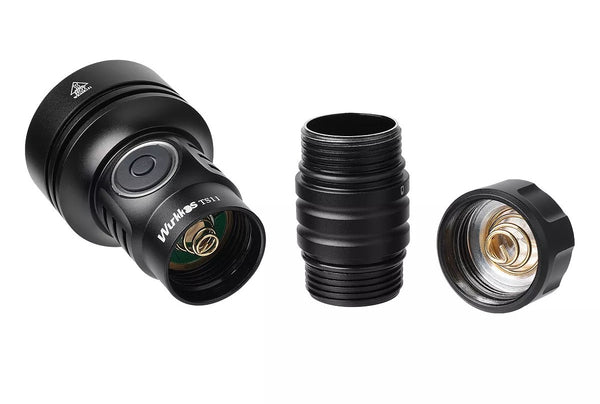 Easily charge the 18350 lithium ion rechargeable battery thanks to the USB-C port on the flashlight, protected by a rubber cover.The TS11 is available both with and without the 850 mAh
18350
lithium ion battery, both version will also include: 2 spare o-rings, 1 lanyard, 1 USB-C cable.
Built from premium Aerospace grade 6061 alluminum alloy, the TS11 can be your reliable partner even in the outdoors under the rain, thanks to the IP68 water resistance standard. The tailcap is flat and allows the TS11 to tailstand safely and reliably, without any wobble.
The battery inside the TS11 is safely held in place by 2 goldened springs, so there's always gonna be connection between the light and the battery, even in the event of a fall, as the TS11 has an impact resistance rating of 1 meter.
The dual spring system makes the TS11 compatible with both button top and flat top batteries, so you have more freedom in the choice of your power source.Are you a fan of the stepless modes? With the TS11 you can enjoy the stepless increase and decrease brightness until you found the exact output for your needs.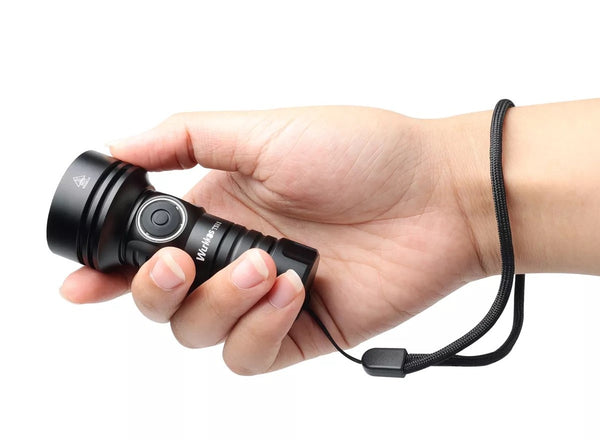 Prefer stepped modes? Enjoy the 8 well spaced modes that the TS11 offers: 1 lumen, 4 lumens (96 hours), 15 lumens (30 hours), 45 lumens (10.5 hours), 110 lumens (4 hours 10 minutes), 300 lumens (2 hours 20 minutes), 740 lumnes (2 hours), 2000 lumens (48 minutes).
Take advantage of all the customisations and additional modes you can have on the TS11 thanks to the Anduril UI, including aux button light, RGB aux colors, voltage color options and more! Check the manual to find all the options.
Don't miss your chance of upgrading your
EDC kit
with this pocket rocker monster of a thrower flashlight!