ACME Lighting, a renowned provider of innovative lighting solutions, has launched its new tactical flashlight — the Warrior 3S. The Warrior 3S is a one-of-a-kind flashlight perfect for several uses, including tactical operations, outdoor adventures, and other everyday uses. A powerful dual-switch tactical flashlight with a proximity sensor, the Warrior 3S can deliver a maximum output of up to 2,300 lumens.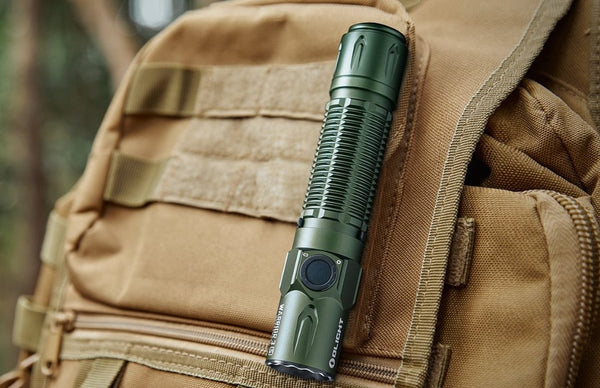 Powerful LED
The Warrior 3S features a powerful cool white LED responsible for the brightness — 2,300 lumens of brightness. The powerful LED is paired with a TIR optic lens, which helps to focus the beam and improve visibility. It also has an incredible distance of about 300 meters, making it suitable for use even in the darkest nights and in rooms with low light conditions. The Warrior 3S also features a handy side switch that allows users to select from six different output settings on demand, including turbo and strobe. There's also a two-stage tactical tail switch that enables the user to access turbo or strobe mode with a single press. 
Easy Carry
If you're wondering how you'll be able to carry the flashlight around, especially in cases where your hands are held up, then worry no more. Olight understands most of its users' struggles, so the Warrior 3 has been designed for comfort and convenience. Its bezel is less aggressive than previous models, making it more comfortable to carry in a pocket. The tail cap is also compatible with an optional lock-on dual-button remote switch, which is perfect for weapons-mounted lights (WMLs). The flashlight also comes with a premium holster constructed using strong and durable nylon material, which protects the Warrior 3S. The Holster, which can be attached to your belt or any other suitable gear, gives quick access to the flashlight while it's fastened. 
Long Lasting Performance
The Warrior 3S operates on a 5000mAh 21700 battery, which provides long-lasting performance and can easily be recharged using the included MCC3 cable. On a full charge, the battery can power the flashlight for about 55 days on the lowest setting. And to recharge the flashlight, the included MCC3 USB magnetic charging cable is connected to a built-in charging port. The flashlight also has a series of battery and brightness indicators around the side switch, which keep users informed about the status of the flashlight at all times.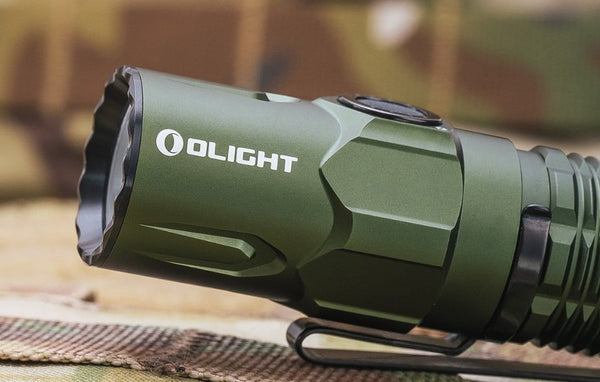 The Warrior 3S in Brief and Other Notable Features
Maximum Output of 2,300 lumens

Maximum Runtime of 55 days

Operates on a customized 5000mAh 21700 Battery

It has a maximum beam distance of 300 meters

Waterproof and is IPX8-RATED

Built-in proximity sensors that drop the brightness level for protection

Battery indicators to avoid accidental blackout

Has a maximum light intensity of 23,000 candela

Six lighting levels, including turbo and strobe modes

It has a length of 139 mm and a body diameter of 29.5 mm

The body is constructed using aluminum alloy

Operated using a dual tail switch and a side switch