The i3E flashlight is an ultra-compact light that delivers a bright and focused beam thanks to its high-performance Philips LUXEON TX LED and PMMA TIR lens. With a maximum output of 120 lumens ( silver model), the i3E can illuminate distances of up to 48 meters (silver model). The other colors also give an incredible 90 lumens and an illuminating distance of 44 meters. All of this performance is powered by a single AAA battery, making the i3E a convenient and portable light that is easy to carry wherever you go. 
And its small size make it a versatile light that can be easily carried in a pocket or purse. Furthermore, its incredibly smooth and slim design won't wear on your clothing or purse. And the keychain flashlight can also be a perfect addition to your keychain without adding significant bulk and unnecessary weight. Apart from silver, the i3E is available in several other colors like black, blue, purple, green, and red. So it's easy to find a color that suits your taste and style.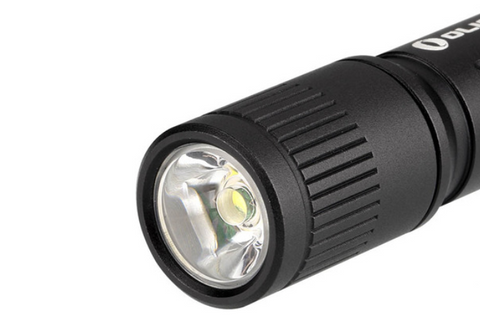 Another unique thing with the i3E and most other flashlights from Olight is their ability to last long and resist any breakage. The i3E has an aircraft-grade aluminum body with anti-scratch Milspec type-III anodizing, ensuring that it can withstand the rigors of daily use. The i3E is also waterproof, with an IPX8 rating, making it perfect for any environment. It's, however, advisable that you don't expose the flashlight to wet environments. But in case you find yourself in a scenario that you can't avoid, the flashlight will be your best friend. 
The i3E also has a long lifespan, making it suitable for adventures in areas without or with little power supply. Its high-performance Philips LUXEON TX LED has a rated lifespan of 60,000 hours. 
You see, Olight has a reputation for producing high-quality, reliable flashlights, and the i3E is no exception. It is even backed by a 2-year warranty, ensuring that customers can trust its durability and performance. Whether you're using it for work, outdoor adventures, or everyday tasks, the i3E is the best option for anyone who needs a small, bright, and affordable light.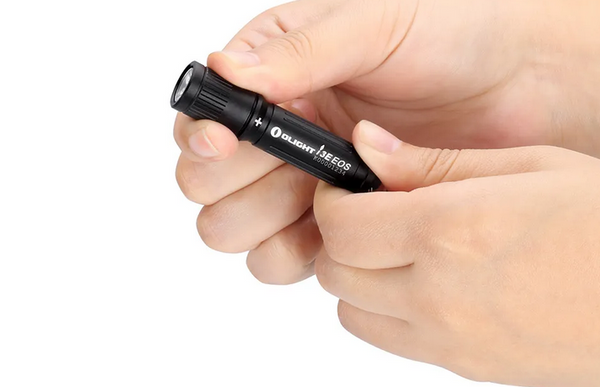 Technical Features and General Data
DIMENSIONS; Measures 60.55 mm in length, 14 mm in head diameter, and 12.5 mm in body diameter. 

WEIGHT; The flashlight weighs only 19.4 grams 

WATERPROOF; The i3E is waterproof and is IPX8-RATED

BODY MATERIAL; Constructed using aluminum alloy material

MAXIMUM OUTPUT; The silver i3E has a maximum output of 120 lumens, while the other colors give a maximum of 90 lumens. 

POWER; A single AAA battery powers it.

LIFESPAN; Its high-performance Philips LUXEON TX LED has a rated lifespan of 60,000 hours. 

RUNTIME; The flashlight has a maximum runtime of 70 minutes on a single charge. 

MAXIMUM THROW; Beams can travel to over 44 meters.

MAXIMUM LIGHT INTENSITY; The i3E has a maximum light intensity of 500 candelas.