In order to design a safe and reliable tactical flashlight that truly meets the needs of users, so that police officers who often face dim light environment can complete their tasks calmly, senior designers of
Nextorch
joined hands with many police officers and combat instructors who have studied tactical equipment and dim light tactical applications in depth to create TA30 in 2017, and won the Red Dot Design Award in that year.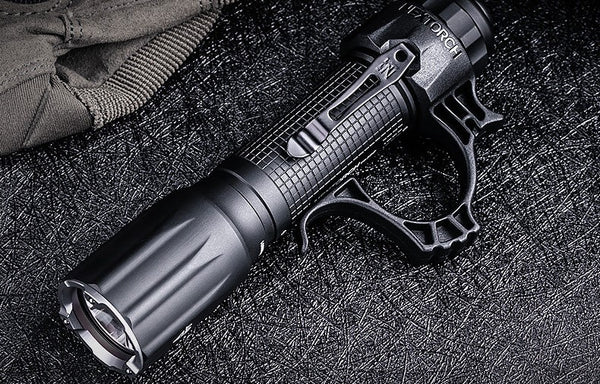 Despite the limelight for a while, Nextorch is more determined to build a better professional flashlight, and will launch TA30 V2.0 again in 2019, with the same praise. From TA30 in 2017 to TA30 V2.0 in 2019, this classic tactical flashlight has accompanied us for five years. In the past five years, Nextorch has been paying close attention to the needs of users for products, constantly updating and adjusting, constantly breaking through, and struggling with performance and experience.
Nextorch TA30C
is looking forward to its return with a new attitude.
Nextorch TA30C continues the core tactical design concept of "one key flash, simple and reliable", optimizes and upgrades in brightness, flash, switch, function and other dimensions, has the ultimate product experience, super hard-core strength, and is always online, which is more suitable for actual combat needs.
> Brightness upgrade: 1600 lumens highlight
> Switch upgrade: Metal tail-press switch
> Color Upgrade: Grey Titanium Attack Head
> Flash upgrade: frequency conversion flash
> Function upgrade: Breathing lamp power display
> Battery upgrade: with Type-C charging interface
Dial type rotary magnetic control switch, innovative magnetic control technology to reduce interference,
It is more reliable to work in complex environment. Compared with common mechanical ring switch, it is silky and smooth to operate and control, and has longer service life.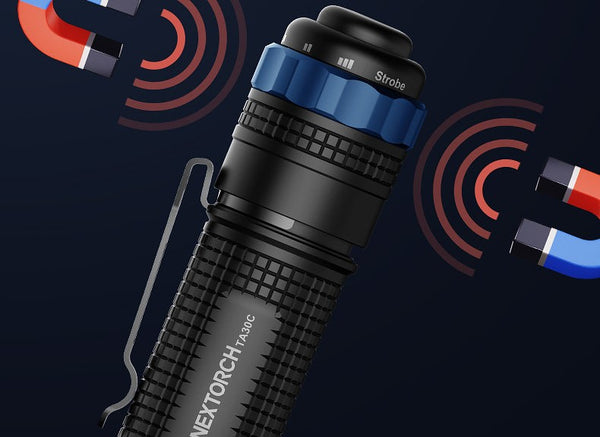 Powerful output, enemy control, search and response at any time
1600 lumen highlight output, with a key flash design.
Can instantly suppress and interfere with the enemy, more than 300 meters of illumination distance across the night darkness, so that you can complete the task calmly and excellently.
Ceramic Bead Attack Head,
The broken window is effective and the defense is good.
The ultra-high hardness ceramic bead attack head is built in the tube head, which is round and low-key in appearance, but full of energy. It can quickly break the window glass to meet the emergency needs of unarmed defense, broken window rescue, tactical penetration and so on.
Type-C Direct Charge 5 + Multi-Battery Options Be Prepared,
Optional 18650 Li-ion battery with Type-C direct charging is compatible with CR123A battery with low temperature resistance (non-rechargeable). To meet the needs of battery selection in different tactical environments.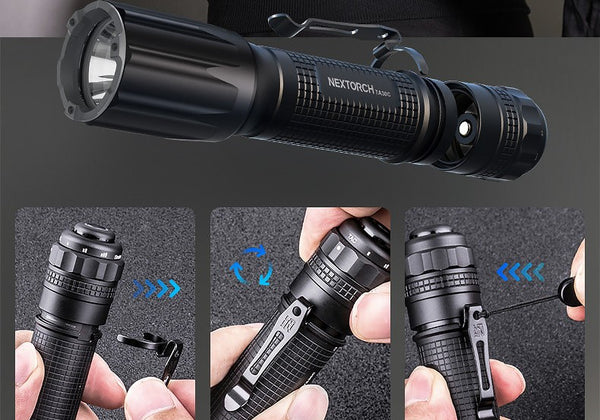 The electric quantity display is clear at a glance,
In order to meet the tactical requirements and avoid exposing the target, only when the flashlight is turned off in the constant light state, the breathing light is on for 2 seconds to display the real-time power.
Optional accessories for more tactical applications,
The FR-1 tactical ring is selected to expand the carrying and operation mode of the flashlight and use the light flexibly.
Choose tactics to quickly pull out the set and free your hands to respond quickly
It is convenient to carry the flashlight, take it at any time, shorten the reaction time in tactical operations, and respond to combat one step faster.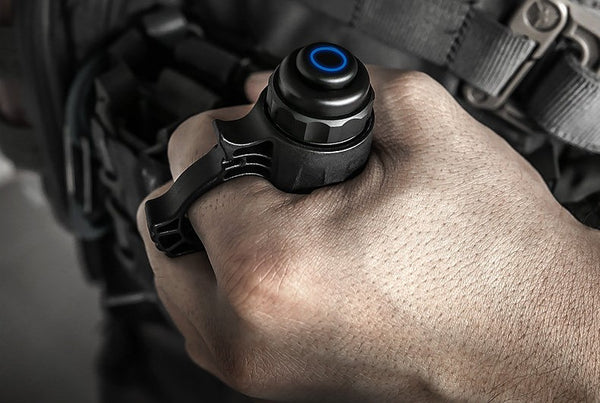 Specifications:
> Light Output: 1600 lumen
> Beam: 303m
> Anti-fall height: 2m
> Waterproof: IP X8, 2m
> Specifications: Weight: approx. 97g (without battery)
> Size: 136 mm (L) X 30 mm (D) X 23 mm (D)
> Material:
Light source: LUMINUS SST-40LED
Tube body: aluminum, anodized hard
> Battery: 1 18650 or 2 CR123A
> Power: 16 W