Javelot Mini
is the first small model product launched by OLIGHT long-range
tactical flashlight.
The length of the flashlight is only 115 mm, the weight (including battery) is 154 grams, the luminous flux is up to 1000 lumens, and the range is up to 600 meters. It is short, strong and invincible!
Javelot Mini's excellent long-range light gathering capability meets the needs of field search and rescue, exploration, outdoor hunting, law enforcement, patrol and other scenarios.
Javelot Mini is small and lightweight, so you don't need a large searchlight anymore. Whether you are a rescue worker or an outdoor Explorer, it will be your long-range weapon to confidently cope with the dark environment outdoors.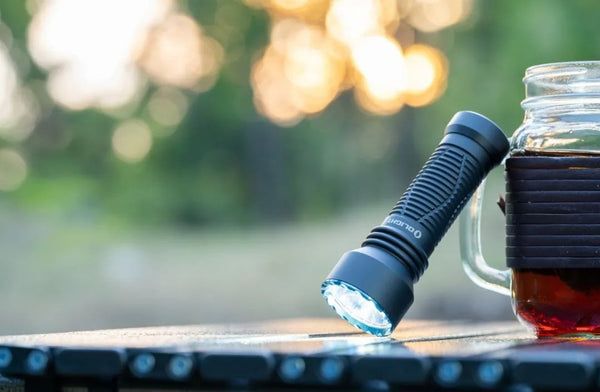 Round led lamp beads are used, and the light spots are round, uniform and not dazzling
In the design of Javelot Mini, for the first time, OLIGHT uses compact round led lamp beads with high light efficiency and ultra-focused aluminum alloy reflective cup to make its light spot more rounded and uniform. The light spot can be comparable to the moon on the 15th, thus creating extraordinary long-range shooting ability!
New integrated tailcap design, two-stage tactical switch
Javelot Mini's body and tail cover achieve seamless integration, highlighting the ultimate aesthetic feeling of flashlight design. The outer ring of the tail cover is thickened, and the middle button protrudes, which is comfortable to press and can trigger the switch quickly in the dark.
The tail switch follows the unique design style of OLIGHT tactical flashlight-two-stage tactical switch, which can immediately or continuously enter the high/low output, with simple operation and powerful performance.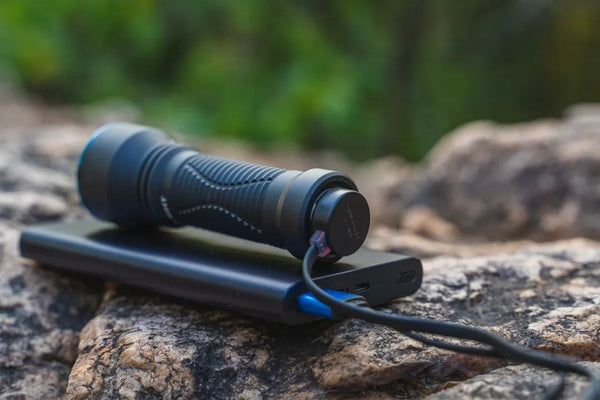 Standard with new quick-pull sleeve, fit design, easy to carry
Javelot Mini comes standard with a simple, stylish, newly designed quick-pull flashlight cover that fits the body and is placed firmly. It can be carried on the backpack or belt, easy to take, and can be pulled out quickly when needed, which is also a fashionable match for daily travel!
Magnetic charging, convenient and fast
Built-in customized 18500 lithium-ion battery with a capacity of 2040mAh can last up to 4 hours and 57 minutes under low light. Tail cover key switch and magnetic charging two-in-one, standard MCC1A magnetic charging cable, red light when charging, green light when fully charged. 1.5m drop resistant IP X8 waterproof.
If you happen to lack an outdoor long-range MINI flashlight, I believe Javelot Mini, a 600-meter long-range MINI steel gun, will be a good choice for you! More info here:
Javelot Mini