Recently,
TANK007 released an outdoor flashlight KC61
aimed at young people. Why is it targeted at young people? This is based on the high-value appearance of KC61's bold breakthrough in conventional design and the three colors of "matte black", "only green" and "Hermes orange" which are in line with young people's aesthetics. This unique "elephant trunk" design of portable flashlight is enough to make Xiaobian salivate. Let's take a look at the specific performance of the KC61 flashlight.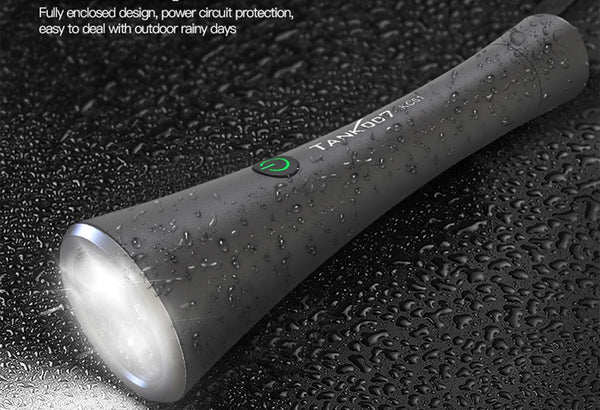 Portability
The portability of the outdoor flashlight must be considered. The three dimensions of the KC61 flashlight are as follows: 41 mm (head diameter) * 27 mm (tail diameter) * 152 mm (length); Weighs only 115 G. Carrying it is equivalent to carrying an extra mobile phone.
Lighting performance
TANK007 KC61 uses three XF 3535 10 W LED lamp beads, with a maximum brightness of 900 lumens and a range of 160 meters. It is equipped with a power indicator and an electronic switch with anti-touch function. It is designed with three lighting modes of high/medium/low, as well as flash and SOS functions, taking into account the multi-scene lighting needs of outdoor travel and home.
Protection capability
KC61 shell is made of aviation aluminum alloy material 6061 T6 and CNC machine tool. The surface of KC61 metal shell is anodized to ensure that it is not easy to be damaged by accidental drop, external impact and accidental scratch in outdoor harsh environment. In addition, considering the complexity of outdoor scenes, the KC61 outdoor bright LED flashlight has a protection grade of IP66, which can be used in rainy and humid environments.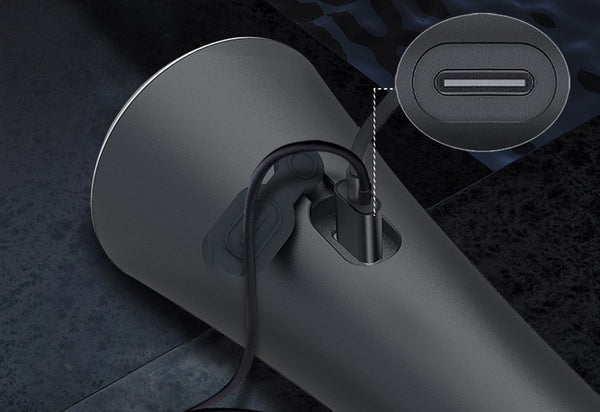 Endurance
As a flashlight for outdoor lighting, KC61 carries a 18650 lithium battery with a capacity of 2600mAh and supports Type-C direct charging. Up to 22 hours of endurance.
For more information, please click:TANK007 KC61.
SPECIFICATION:
> LED: 3*High Power LED, 10W
> Power: 1*18650 Li Battery
> Mode: 5 Types
> Bean Intensity(cd): 5950cd
> Range(m): 160m
> Switch: Electronic Side Button
> Waterproof: IP66
> Anti-drop: 1.5m
> Weight: 115g(without battery)
> Size: 41*27*152mm
> Colors: Black, Grey